Our machines and production lines are used in countless applications, specifically for the beverage, food and environmental industries.
Grinding Technology and Crusher System
Adsorption and Ion-Exchange systems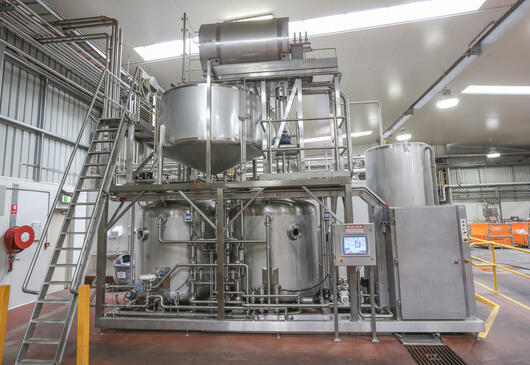 Adsorber
Adsorption systems for clear and cloudy fruit juices 
Ideal for haze-stabilisation, decolourisation and debittering to meet customer's product specifications 
Enhanced product quality without the use of additives 
Minimal processing cost 
Fully automatic, PLC control and PC based operation systems 
Find out more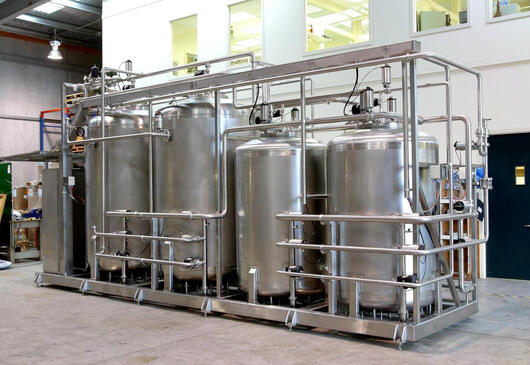 Ion-Exchanger
Ion exchange systems for treatment of fruit juices and syrups. 
Production of acid-reduced or deionised fruit juices and fruit sugar syrups according to specification 
Minimal processing cost 
Fully automatic, PLC control and PC based operator interface 

 
Find out more
Liquid blending and processing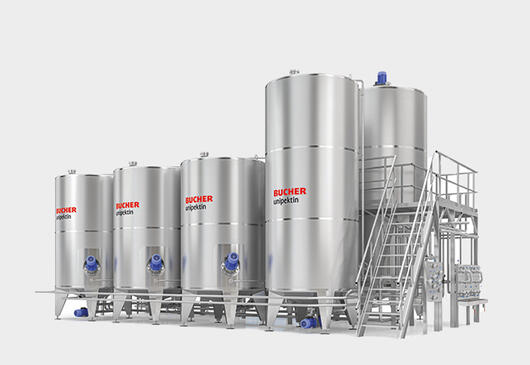 Juice Mixing Station
The mixing system is referred to juice producers, beverages and other liquid products.
High degree of protection against operating errors
Easy to operate
Possibility to enter a wide database of recipes
Avoid contamination of the product with the cleaning solution
Guarantee of repeatability of the quality of the finished product
Significant time savings due to optimization of production processes
Big savings due to accurate dosing
Process control through data archiving.
Find out more
Contact us for more information