Transport screw conveyor for discharging and conveying of pomace.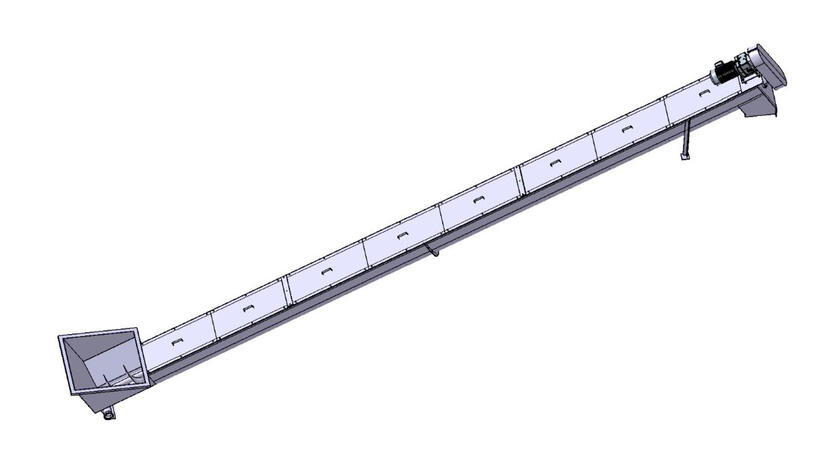 Full inspection of fruit surface through rotating, gripped rollers

Automatic dirt removal via rinseable tray underneath the belt

Integrated cleaning nozzles
The Delta Transport screw is used for the discharging and conveying of fruit.
The transport screw, with an inclination up to 30°, conveys the pomace to the intended storage site, or the next transportation element, by the means of an integrated conveying screw.
U–trough screw design, completely covered

The unit is driven by a gear motor and chain pulley

Variable design, optionally equipped with outlet gates

Construction of the screw in stainless steel in accordance with DIN 1.4301 (AISI 304)
Transport screw conveyor 400
Screw diameter: 400mm

Length: Up to 25m

Screw speed: 101U/min

Motor: 4–15 kW/ 400 V / 50Hz

Capacity at 30°: 75m3 /h
Transport screw conveyor 500
Screw diameter: 500mm

Length: Up to 25m

Screw speed: 101U/min

Motor: 4–15 kW/ 400 V / 50Hz

Capacity at 30°: 125m3 /h