Roller mill for the crushing of berries and stone fruits.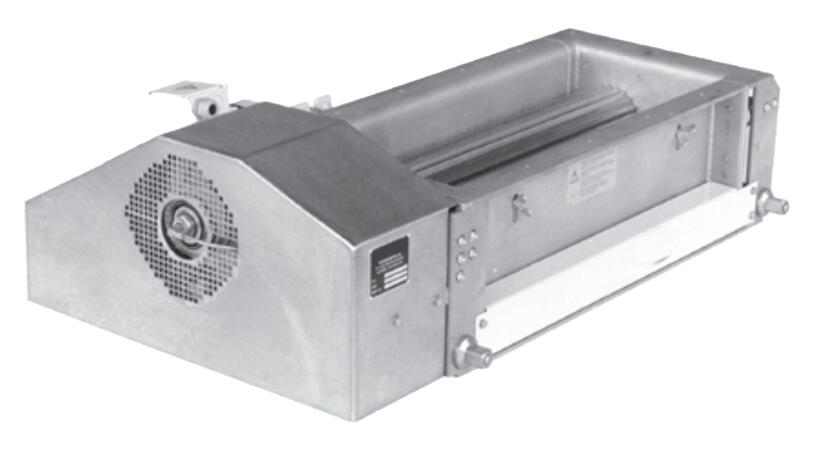 The KVS 2-80 Grinding Mill was developed to produce the finest mash from berries and stone fruits. The KVS 2-80 produces mash particles that are ideally suited for fruit juice. The rotating rollers process the feed material in such a way that reduces suspended solid content and product oxidation.
The mill consists of a housing with rectangular feed aperture and discharge aperture. The casing is located between two contra-rotating steel rollers with continuously adjustable gap clearance. Surfaces of both steel rollers are equipped with tooth profile lines. The steel rollers are driven through an asynchronous motor with a frequency converter.
The grinding material reaches the feed hopper on both rollers. The product then advances through the gap between the rollers thanks to the contra-rotating movements. At the same time the profiled teeth lines securely hold the product, so that the extraction and crushing process can take place. During operation, the degree of crushing can be adjusted by varying the rollers' spacing setting. The mash exits through the product ejection aperture and out of the mill. The mill features torque protection, to prevent damage caused by the entry of foreign objects. As well as this, the mill has a frequency converter, which measures the motor load. If the critical drive torque overloads, the drive stops automatically. And only after the foreign matter has been removed, can the drive be started again.
Throughput: ca. 8–12 t/h berries- e. g. stone fruits
Weight: 325 kg
Dimensions: 1562 x 733 x 576 (L x W x H in mm)
Scope of supply: Crushing mill, service switch
Connected load: 4 kW, 400 V
Material: Stainless steel (DIN 1.4301) (with product contact)