Semi-automatic system for emptying drums of juice in liquid state and pumping the discharged product on to the next process.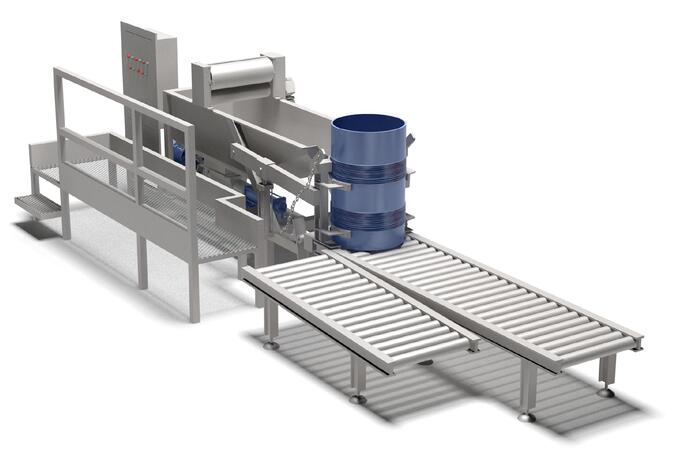 Semi-automatic tipping system for drums of liquid juice and for pumping the unloaded product to the next process. A bag emptying system can optionally be installed.
The complete process is controlled by a lever.
Pneumatic double lifting system.
Drum fastening by means of pneumatic clamps.
Pneumatic active safety system.
CIP spray cleaning system.
Side operator platform with stainless steel non-slip steps.
Safety fence and parts in contact with product made of stainless steel.
Optional motorised roller transporter for drum entry and exit in automatic mode
Processing capacity: 20 - 30 drums/h
Type of drums: Opentop cylindrical and conical
Capacity of the drums: 200 l
Hopper capacity: 600 l
CIP connection: Female thread G ¾
Pneumatic connection: Quick connector Ø10