Cross-flow beer filtration with ceramic membranes is a reliable solution for D. E. free beer filtration.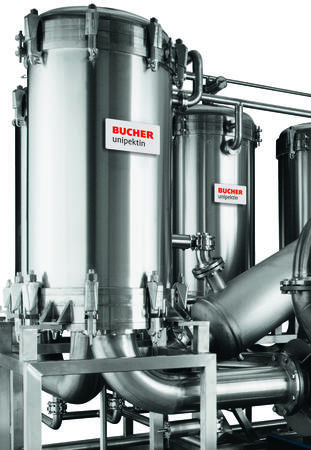 Absolutely yeast free-beer
Sterilization at 85°C is possible
Long lifetime of membranes
No frequent membrane change
No expensive cleaning agents
We present the first reliable solution for crossflow beer filtration with ceramic membranes. With the CERINOX® BF, a truly reliable solution for the crossflow membrane filtration of beer and other fermented beverages (like cider, for example) is available. Based on the longstanding expertise in beer filtration and the extensive experience with CERINOX® BR crossflow systems for beer recovery from tank bottoms, Bucher Denwel is in an excellent position to provide solutions for mainstream beer filtration, which fulfil all requirements of the brewing industry. With the latest generation of ceramic membranes with 1.4 mm channels, it is now possible to reach the same packed density as the polymer membranes, which also allows retrofitting existing systems like the Microstar, which is still widely used in wineries. Whether it is consulting, engineering, project delivery with integrated control systems, or upgrading existing filter systems, you have the right partner with Bucher Denwel. Our employees' know-how and long experience allow us to establish tailor-made solutions and serve our customers in the best way possible.