The smart candle filter for precoat filtration.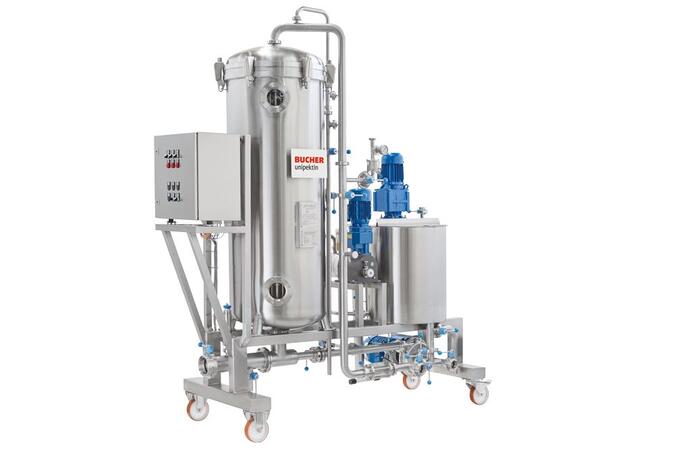 Compact skid mounted design

Movable with wheels

Low water and energy consumption

Long service life due to high quality design

Very little maintenance required, no moving parts inside

Efficient cleaning device inside the vessel

Dosing pump separately mounted on the skid for easy maintenance
We developed the M-Synox BF to focus on the rising number of small craft breweries worldwide and their increasing demand for filtered beer. This filter is also a reliable solution for any other beverage that needs filtering with a filter-aid like diatomaceous earth.
The M-Synox BF is the advanced version of the former Secujet candle filter but with hanging candles from a top plate. The design of the filter and the usage of the same Stabox candles (25 mm diameter) make it the small version of the large Synox filters.