Our comprehensive after-sales service provides immediate and effective support; the integrated PLC communication interface allows remote help and online software upgrades. Preventive maintenance contracts control the cost of parts and repairs while reducing breakdown risk and prolonging equipment lifetime. Bucher Denwel eMaintenance software gives plant managers traceability of each service, and calibration and training are provided. Project management, technical consultancy, field audits and rental equipment round off our delivery.
Service and Support
We understand service as key of our success.
We invite all our customers to take part at Factory Acceptance Test, confirming that the unit qualifies with agree​d specifications. Additionally the participants get a hands-on training and become familiar with the system setup and operation.
During installation and commissioning the project becomes a turnkey solution. The onsite work is prepared for fast startup and seamless integration into the production plan. Our experienced field engineers test all functions, optimize the system performance and train the operators in safe and efficient use and maintenance of the equipment.

Service Analytics
Preventive Maintenance & Calibration
Alongside the development and production of our own process systems, we also represents prestigious partners in the field of instrumentation:
ORBISPHERE: O2, CO2 and N2 analyzers
OPTEK: Turbidity, Haze and Color measurement
These analyzers monitor important parameters of quality and productivity and hence regular maintenance and calibration are required for consistent product quality
Bucher Denwel provides professional service on site, relieving the customer from unproductive duties while increasing availability and reliability of the measuring devices.
Advantageous and cost reducing service contracts ensure scheduled and periodic service, preventive maintenance, traceable calibration and complete record of a specific analyzer.

Teleservice
Teleservice is the exchange of data with remotely located technical equipment to provide support, fault detection, maintenance, data-analysis or optimisation. A secured internet connection or telephone network connects the user and manufacturer.

Teleservice allows us to increase the service level significantly. We can provide service quickly and on the spot without needing a service engineer to travel to the machine. This helps reduce costs and downtime and guarantees the high availability of the equipment.

Scope of teleservice
Basic diagnostic
Checking parameters
Verification of Input and Outputs
Scan for internal CPU alarms
Data logging and data analysis
Tuning PID parameters for optimisation
Upgrades
Program archiving
Operator training
Technical support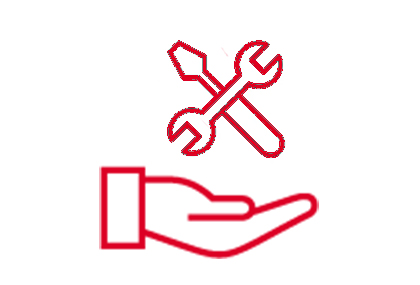 Bucher Denwel
Technical support
U Borove 69
580 01 Havlickuv Brod
Czech Republic