The SYNOX 2.0® is the new generation of candle filter providing the most efficient and economical solution. It offers excellent value for all kind of precoat filtration within a hygienic environment. Typical applications include filtration of beer, wine; all clear beverages as well as liquid food components such as gelatine, sugar syrup, edible oil and the like.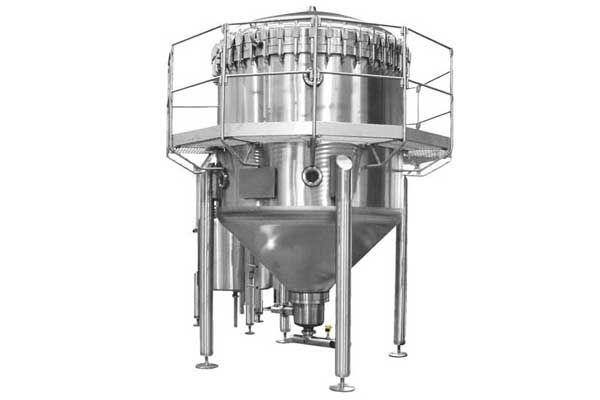 Reduced beer losses
Capability of small batch handling
Reduced pre-run
Reduced interphase between brands
Reduced cleaning water consumption
New features:
New CFD optimised flow pattern (= computational fluid dynamics)
New and patented inlet distributor
New cleaning device
Unique, patented 25mm Stabox® candle completely in stainless steel for high packing density with reduced void volume; best utilisation of slurry space.
Gasket free candle fixing for minimum maintenance
Hygienic vessel design according to EHEDG guidelines
Internal cleaning of candles in situ, without removing candles from filter
Compatibility with the new generation of regenerable filter media – Minimum required space above the filter as candles are mounted from the bottom
Synox2.0® PS size: 800, 1'100, 1'300, 1'500, 1'800, 2'000, 2'300
Filter volume (litres): 770, 1'850, 3'200, 4'600, 7'000, 8'700, 10'600
Filtration capacity (hl/hr): 50-90, 90-200, 200-350, 350-550, 550,750, 700-950, 600-1'200
max. PVPP load (kg): 50, 125, 225, 370, 540, 625, >700