We can assist our customers by testing individual processes on a pilot plant to evaluate scale-up for an entire processing line. Our services range from initial application tests to the production of samples for our customer's market evaluation.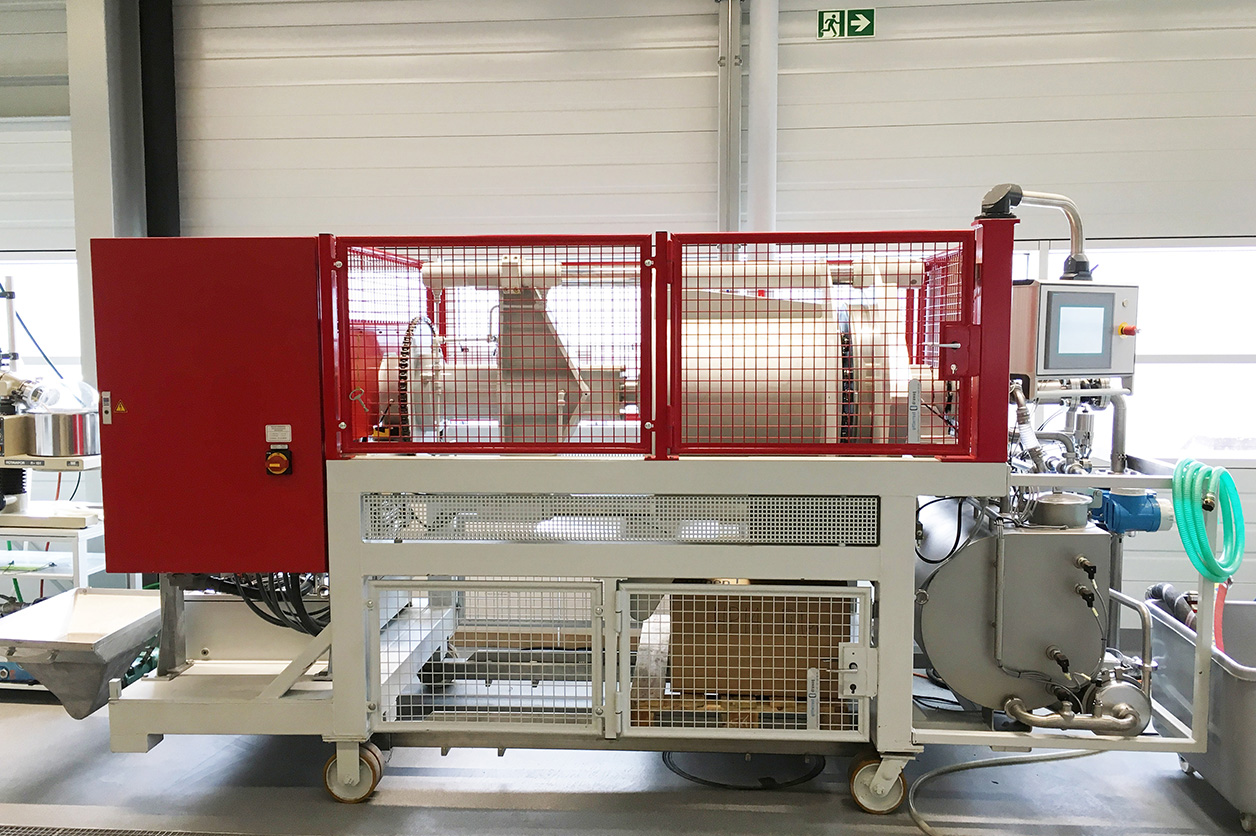 Test Center Bucher Unipektin Niederweningen, Switzerland
Our services
Rental of machines and equipment in the Test Center
Rental of mobile machines and equipment for use by customers
Process development and evaluation
Production of product samples
Performing analytics, product evaluation
Commissioning of the pilot machines, customer training
Contact us for further information about our services on site.
Phone +41 44 857 26 41
testcenter@bucherunipektin.com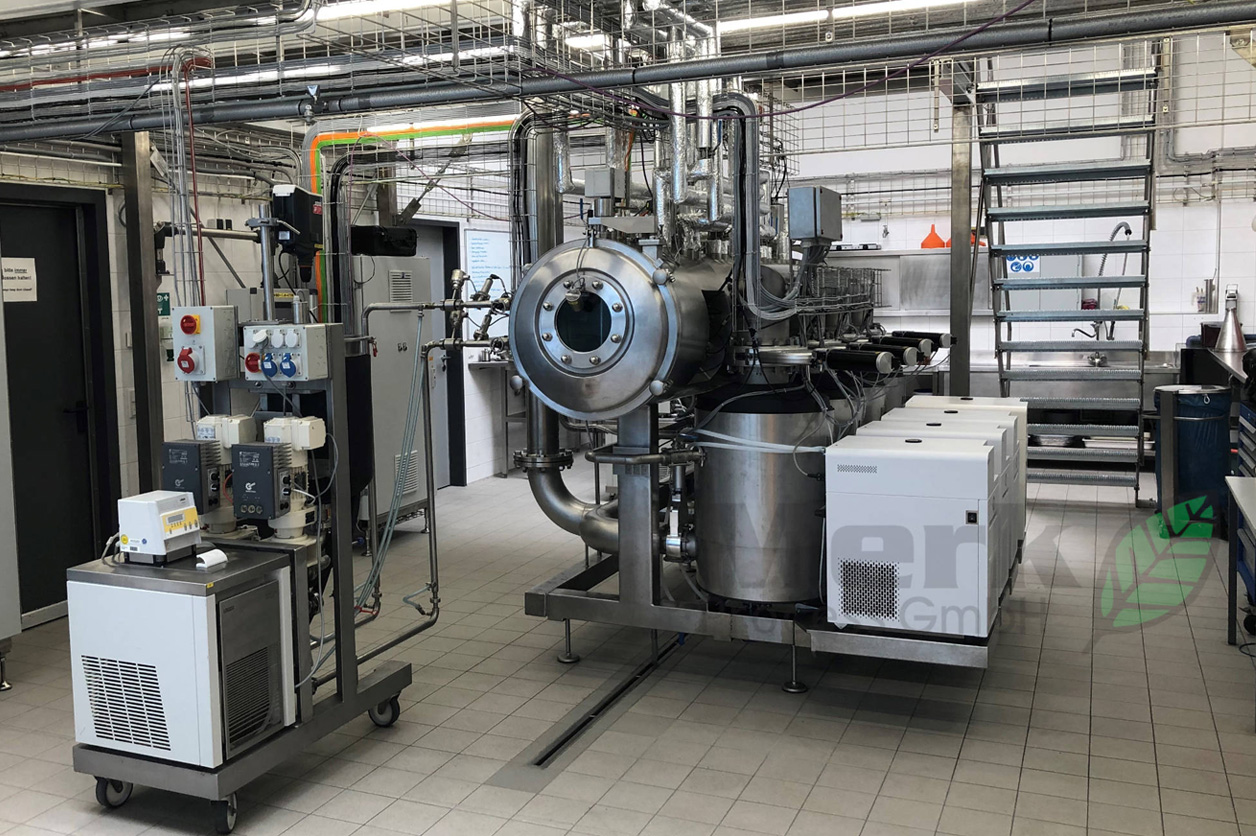 Test Center Bucher Merk, Laufenburg, Germany
In our well-equipped test center, we conduct customer trials on a regular basis.
Experienced staff supports our customer close by. Trials are guided and done for specific products, single process steps or complete scale-up experiments. We offer help for basic application to 1:1 production samples for market evaluations.
Contact us for further information about our services on site.
Phone +49 77 639 27 20
info@buchermerk.com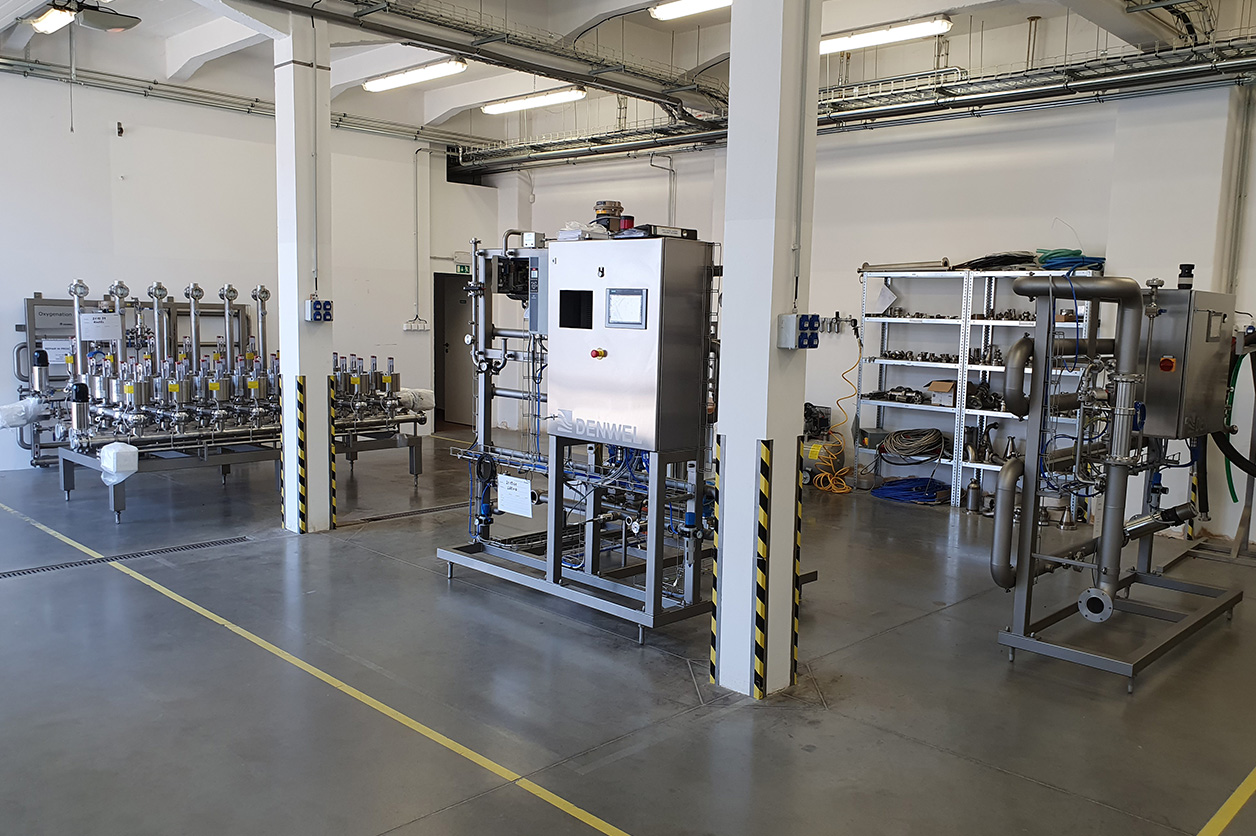 Test Center Bucher Denwel, Prague, Czech Republic
We invite all our customers to take part at Factory Acceptance Test, confirming that the unit qualifies with agreed specifications. Our experienced engineers test all functions and optimize the system performance. Additionally the participants get a hands-on training and become familiar with the system setup and operation. The regular operators trainings in safe and efficient use and maintenance of the equipment is supported by our comprehensive after sales service team which provides immediate and effective support.
Factory Acceptance Testing
Rental of machines, process units and analytical equipment
Assembly, initial setup, calibration & commissioning
Development of preventive and predictive maintenance programs
Regular operator and maintenance training
Project management & engineering
Technical support & consultancy
Remote help and online software upgrades
Warranty and post-warranty service
Audits for: 
Process development and evaluation
Verification of analytical technique
Control system & process steps
O2, N2 or CO2 concentration during the production process
Contact us for further information about our services on-site.
Phone +420 561 206 440
info@bucherdenwel.com